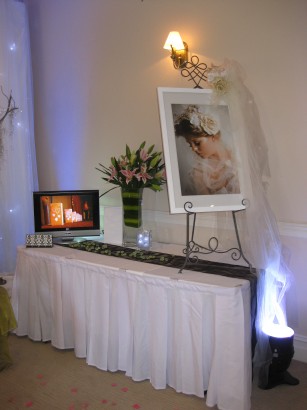 For those who didn't get a chance to visit Hunter Wedding Grapevine's Expo at the Sebel Kirkton, Tamburlaine and Peppers Creek last week it was a great day. In this article I provide some first hand tips on how I got the most out of my exhibition stand.
My Experiences
Interestingly, it was the first time I've personally exhibited although not a newcomer to the exhibiting scene as I've helped my friend at  Simply Silk exhibit at Fashion Exposed, Reed Gift & Homewares and more recently at Balmain. Plus I'm the one usually setting up client stands relevant to the event side of my business.
Best 4Ps of Exhibiting
I've been attending quite a few expos of late and from both an exhibitor and visitor perspective, exhibitors' stands can be lame, boring and uninviting, so I've put together this list for you which outlines some great tips on how you can get the most out of your own exhibition stand.
Planning
Make sure you inspect the venue.
Locate the best position for traffic flow-through. (Check out if you're near a door as sometimes can work against you.)
Create a stand site plan (mud map)  positioning your props using the KISS (Keep It Simple Stupid) principle.
Presentation
Your stand should be free of clutter with lots of open space.
You should wear a uniform with your logo or dress immaculately with a name/logo badge.
You should showcase your brand (logo) everywhere.
Invest in a banner or two to promote and say what you do.
Professionalism:
Be enthusiastic about your service and product.
Be friendly & invite conversation.
Do not use guerrilla tactics (i.e., don't be a car salesman)
Pulling-Power:
Engage your customer by running a competition (whilst getting their contact details)
What would you add? Any disasters we can learn from? Please share with us in the comments below.