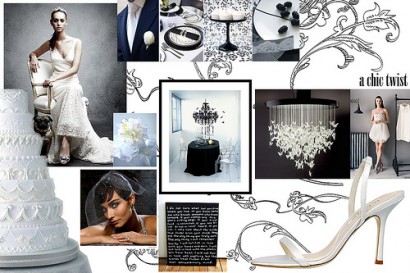 Discover the secrets to wedding planning starting here with 5 quick event planning tips.
1. Wedding Journal
2. Inspiration Board
3. Time Management
4. Contact List
5. Budget
1. Make a Wedding Journal
Create an event document folder on your computer desktop or hand write in a Journal. I find a two or three ring folder with divider inserts does the job perfectly. Call it "My Dream Wedding". Label your divider inserts into categories, e.g., wedding dresses, jewellery, wedding veils, catering, venues. Similar process "online" except file links in My Favourite Bookmarks in categories. This is your Bible for everything and anything.
2. Build a Wedding Inspiration Board
Start collecting pictures of your favourite wedding dresses, veil styles, floral bouquets, table decorations, room themes, wedding cakes, shoes – absolutely everything! Grade your most favourite top pictures as (10) scaling to the least favourite – (1). Collect and place all category 10s on your Inspiration Board. Put the board in a prominent position to glimpse at every now and then. Over a period of time you will have replaced and sometimes totally changed what you originally liked. For inspiration check out kathblack.blog.spot
3. Efficiently manage your time
We all love lists, it structures the info in an easily digestible format. Write lists and lots of notes for referral later. Not a list person, either on paper or computer mind-map using a single idea and off-shoot thoughts. Above is one of my real wedding mind-mapping snapshots.
4. Make information work for you
Think smarter, not harder. When researching suppliers immediately note phone numbers, email and office addresses, plus mobile numbers. Include all details in one place, i.e., a Contact list (paper or computer) which can be used as your quick and easy reference tool for the future.
5. Money vs. Your Dream Wedding
In a perfect world money grows on trees. Back to reality! Three important decisions must be made before you can begin your wedding preparation.
a) What $s can you afford?
b) What financial support will you receive from others?
c) What is your final $ figure to spend?
It is only when you have answered, you can begin to calculate your budget and the breakdown of wedding element costs.
Happy Planning! What did you do first to start your wedding planning?