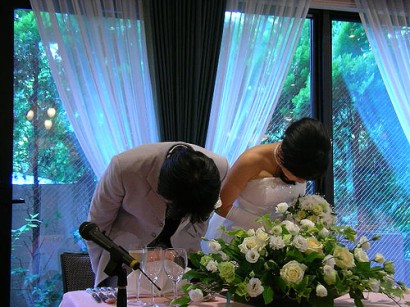 Last week I met a lovely couple to be married at a beautiful hotel venue in The Hunter. Both exceptional organisers we were meeting to discuss wedding day supervision. Why?
"We want to enjoy our day and not have to worry about what is happening vs. what should be happening."
(For those unsure what a wedding day supervisor/coordinator/host does, check out wedding planning or see the 21 examples below.)
In our meeting
We were comfortable with each other, I was taking notes and in a no obligation, cost free meeting there is no pressure -  it's basically once you ("the client") like me ("the wedding planner") and the service/product, it's perceived value, price and affordability.
We'd had two rounds of coffee and I was nearly ready to leave to go to my next appointment which is when they threw the curved ball…
"Our hotel venue wedding planner says we don't need you as a wedding planner on the day. She says, 'she' (the venue planner) does exactly what you do. Tell us why we need YOU?"
A fair question. This is briefly why.
21 reasons why to hire a wedding planner
Pre wedding and on your wedding day your professional planner will

collect and collate your every wedding detail prior your wedding day
review and evaluate looking at the total picture
identify gaps including room set-up, timing, location issues, problem suppliers, themeing conflicts, lighting, audio, room configuration, ceremony, reception, transports logisitics and more
create an accurate event timeline (schedule) for every task during your day, ie., ceremony, reception – photography, cake cutting, catering drop/removals, toasts for speeches, applause, smoking break-outs including venue responsibilities
provide an event order (EO) which is a combined timeline and a detailed run sheet for the day
2 weeks prior, as agreed, your external professional wedding planner will contact ALL your suppliers confirming your packages, their estimated time of arrival (eta), record address, mobile and contact details, discuss venue problem areas as per a previous site inspection. (In the service industry myself, I never understand why it takes several phone calls and/or emails to get responses.)
prepare a concise ALL supplier contact list for referral and emergencies
48 hours prior your wedding your outsourced wedding planner will again re-confirm agreed packages, arrival times and communicate to you discrepancies to be resolved
discuss and confirm with your venue wedding coordinator your expectations, ie.,  – dietary requests, special needs, room layout, ceremony and reception floral arrangements, presentation standards, cleanliness, removal of existing furniture, agreed staffing numbers. Discuss who is the coordinator on the day – 80/20 rule applies. 80% of the time it's another coordinator whom has briefed by the venue coordinator.
available at pre-arranged times, attend your make-up and hair session, support families with requests, help bridal and groom's party, attend ceremony and/or reception
check venue for cleanliness (internal, external), plus swept and hosed paths incl. break-out areas, remove insects, ensure dust-free furniture, no clutter or foreign objects
check room layout as per brief – positioning of head and cake table, dance floor, mic
check existing table settings for missing cutlery, glasses, flowers, candles, baby chairs, bonbonnieres
one person overseeing ALL proceedings during the day according to EO
available at ALL times for requests by bridal party, guests, photographer, videographer, catering and beverage staff and venue wedding coordinator
continually checks room temperature, inappropriate noise levels, audio levels, lighting, length speech durations advising venue kitchen
throughout the ceremony and/or reception ensure you and your guests are comfortable, relaxed and are having fun
available to resolve any concerns without asking you or your families
if guests are not signing the guest register (this is common), inconspicuously move throughout the room and ask them to write a few words of congratulations or personal thoughts
available for last minute changes in existing agreed arrangements, ie., delivery of presents, phoning taxis, paying suppliers, timeline alterations/delays (it happens)
Your dedicated professional wedding planner "lives and breathes" your wedding, devotes 120% to your wedding and is employed by you. Your in-house venue wedding coordinator's focus is "only venue related".  Plus, is employed by and, reports to – venue management and does not get involved in every detail of your wedding.
You've spent a lot of time and money leading up to this point.
Tip: Up to $1000 you can hire a professional wedding planner to pull all your plans together and be there on the day.  100% guarantee the very, very best for your dream breath-taking wedding day.
Have you had any positive or negative experiences lately? Why not let us know.
I am always looking at how to do things differently to help you and make my services even better. I"m sure you'd like to hear what other bridal couples are doing.
Happy Planning!