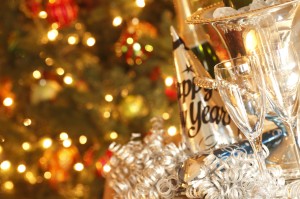 Your party is absolutely rockin', everyone is havin' fun except you because as the Party-Planner and Event Host you're so beat from all the preparation, you just want to curl up and chill out.
We all love to put on a good party which is talked about and remembered as the best so How To Succeed, Survive And Have Fun At Your Own Party?
Think Big Picture

Visualize the parties you've absolutely had a ball and jot down notes of the best bits you liked so you can duplicate them at your own party.
And when you know how you want your party to 'look and feel' – The Big Picture start rallying your friends and family to help you plan, organise and set-up.
Top Tip! If time allows bring on board friends and family to help brainstorm ideas as well!
'Dance Like Jagger'
Know any budding musicians or 'Wanna Be' DJs? Handover all music responsibilities to one or two people and make THEM responsible for recording, organizing and playing the perfect 'party mix' songs throughout your party.
Love, Eat, Prey
Cooking is not the love of your life? Outsource the catering! Otherwise get your family involved with a 'cook off' or ask your guests to 'bring a plate'. Make sure you coordinate what dishes you would like them to bring, e.g., main, dessert, coffee, petit fours so you have the perfect cuisine choices and proportions.
Top Tip! If cooking dishes yourself know your menu beforehand and bring in helpers to help Prepare, Cut, Chop and Clean!
Rome Wasn't Built In A Day – Be Organised!
Prior your party Write 'To Do' Lists showcasing event categories and essentials, e.g., Catering, Beverages, Entertainment, etc. To give you an idea where and how to start your event planning let's write-up together some notes on Beverages:
Beverages
Alcoholic:  Wine – Red, White & Sparkling. Bro to checkout Specials (local suppliers and online) and then discuss.
Non-Alcoholic:  Juices and Soft Drinks – Orange Juice, Lemonade, Soda and Mineral Water. Sis to checkout and buy.
Spirits:  Dad to talk to friend on better prices than for example Winegrowers Direct, BWS.
Water:  Bro to checkout Bottled Water costs. NB: Tap Water will need Water Jugs and Ice.
Glasses:  Should we Hire or Buy? What is the best value re breakages, cleaning, etc. Dad to research.
Punch:  Alcoholic or Non-Alcoholic? Research Best Recipes. Mum to make and buy what is required, fruit, mint. Alcohol choice?
Clear The Clutter
Before and during your party Clear the Clutter!
Top Tip!  During your party pick up dirty plates and glasses, put them in the dishwasher (if you have one). When completely stacked put dishwasher on.
Plus, don't feel guilty if guests help you by clearing tables, washing-up, packing dishwashers, or putting dishes away. They wouldn't do it if they didn't want to!!
Know Thy Self
Want to organize your own event but it's all to hard or don't know how? Delegate the responsibility to a friend or hire an event planning professional to ease the pain.
Want More Event & Party-Planning Tips?

Check-out my interview with missandie.com
Wishing You the Best Ever 2012 Celebrations and Happy New Year!
As always,
Your Personal Event & Wedding Planner
LEE CASS