Below you will find genuine testimonials from LENORE K. satisfied clients.
Wedding Testimonials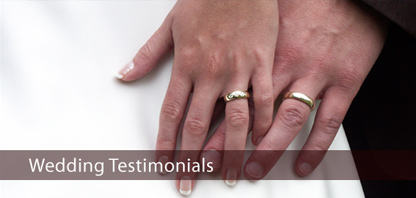 Yannie and Dominic, Hong Kong
"Thank you so very much for your assistance with the wedding. We had a ball on the day. My only hiccup was downing 4 huge glasses of water in row and hence the slight "Jane Austen" moment with the corset!
Your service was indeed akin to an angel in the background making sure all went smoothly.
Thank you again!"
Liz, Sydney NSW
"Thanks Lee for all your input, advice and support. You were the sounding board I needed, especially not having mum to bounce everything off anymore."
Silvia and Robert, Wimbledon UK
"I didn't realise how much wasted time and frustration was involved in organising a wedding. A piece of cake I thought! The best decision we made was hiring you Lee to help us pull it all together.
Thanks again, we are forever grateful."
Nila, Sydney NSW
"Thank you very much for the lovely gift - it was very thoughtful. I have since spoken to Cheryl and she said how professional and fantastic you were at the wedding. Sounds like the wedding went fabulous. Thank you very much and we would highly recommend you again to any other friends of ours who might be interested in having a wedding."
Cheryl, Sydney NSW
"Thank you for your wonderful assistance over the weekend (and the weeks leading to the wedding). Without you, I'm sure everything would not have run so smoothly."
Editor/Publisher, Your Hunter Valley Wedding Planner Magazine
When people are still 'raving' over your event weeks after the fact, you know you're on a winner! When you are spending so much money on an event the most important investment is a great planner and Lee Cass of Lenore K. is a real 'details' girl."
Shannan and Elliot, Real Life Weddings Sydney Bride
Shannon says she never realised how difficult planning a wedding can be. "I'd always thought those couples who carried on about how difficult it is to plan a wedding were being melodramatic, but when it came to planning our own, it was a lot more time consuming and difficult than either of us expected."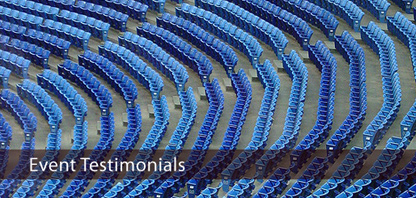 Event Testimonials
Senior Vice President, International Relations & Public Policy (Asia Pacific) Time Warner Inc. Hong Kong Asia
"Thank you for everything. The organization was superb. Behind every successful visit there is a well organized visit manager. Hope to work with you again in Oz soon."
Coordinated an international dignitary meeting at the Prime Minister's Office Canberra with The Honorable John Howard, Australian Prime Minister. In communication with Hong Kong and New York senior management planned and coordinated international visitors' private jet schedule, air and security clearances, on ground transport logistics, itineraries, timelines and appropriate protocol.
Editor - Your Hunter Valley Wedding Planner Magazine
"When people are still 'raving' over your event weeks after the fact, you know you're on a winner! When you are spending so much money on an event the most important investment is a great planner and Lee Cass of LENORE K. is a real 'details' girl.
Our recent magazine launch for Your Hunter Valley Wedding Planner was a great success and many people have commented that they have never been to any event like it!
None of this would have been possible without the tireless efforts of Lee, guiding us through the planning process and delivering a spectacular evening of pure 'Hollywood' glitz and glamour that our clients and associates will not forget in a hurry.
Thanks again Lee."
The brief was to create an event the Hunter Valley has never seen before and be memorable. I wanted the 'WOW' factor. I recommended backlighting the Wyndham Estate building and having Hollywood lights. Guests were to be the celebrities walking the red carpet. Inside, the design thread was red, black and white/Hollywood/magic - chandeliers, black draping, subtle spotlighting, and to give 'an edge', modern ottomans with dressed wedding style chairs. My challenge, to run a 2 hour seamless event with 'polish' and include a theatre-style stage show by Magician Phil Cass, guest appearance by Zoe Naylor, numerous Launch Partner Prize Giveaways, speeches, official launch of the Your Hunter Valley Wedding Planning magazine and provide guests with sumptuous catering and beverages.
Director, Investors Choice Mortgages Sydney NSW
"At the end of the day I needed a professional who could confidently represent the company, encourage attendee interaction, answer questions, take details for ongoing correspondence and with great diplomacy qualify attendees and organise times for them to meet with me based on our mutual benefit. I would gladly recommend you to any one who needs anything from running a complex well oiled event in entirety liaising with all levels of those involved, to a confident, well presented front person to represent any organisation and add a touch of class and professionalism."
A last minute engagement to assist the Director of Investors Choice Mortgages to present at a Property Investing Seminar for Women in Brisbane. The brief for the day was 'loose' due to the inaugural nature of the conference.
Managing Director, Time Inc. South Pacific Sydney NSW
"Our VIP guests had an unforgettable experience, with all aspects of their trip coming together seamlessly."
Project managed 2004 Athens Olympic VIP client corporate hospitality itineraries in conjunction with stakeholders including Sportsworld New Zealand and Sports Illustrated New York. Proven successful corporate hospitality strategies for the 2000 Olympics Sydney were the key factors why contracted to manage travel and itinerary logistics and consult on timelines for the 2004 Athens Olympics. Post Olympics arranged individual personal extended holiday itineraries.
Executive Director, ABC Sydney NSW
"Thank you for setting up the fabulous evening for IFABC's Executive Committee. The guests and myself enjoyed it all. Your arrangements were excellent. Highly recommend you patent the magic!"
Consulted and recommended client use its own harbour view boardroom not an exclusive restaurant location for an intimate, informal "working" roundtable dinner for visiting international committee dignitaries.
Managing Director - Walkabout Tours Pty Ltd Sydney NSW
"It was a pleasure to work with you on the VIP tour program for your client and your preparation, communication, attention to detail and professionalism undoubtedly contributed to the success of the program. We look forward to working together on future Australian tourism experiences featuring Australia's art, culture, heritage and lifestyle."
Presented to an international CEO's partner a personalised unique tour program exploring Sydney's history and lifestyle; as well as Aboriginal heritage and culture. The diverse and flexible itinerary was instrumental in her decision to accompany her husband and revisit Australia.
Senior Vice President, International and Executive Advisor, Office of the CEO, Time Warner Inc. New York USA
"Words do not thank you for your invaluable leadership, guidance and support on each and every aspect of our trip. Our stay in Australia came off smoothly, elegantly and flawlessly, and that is due in great part to your attention to every detail, anticipation of every imaginable outcome, elegant style and infinite grace."
Australian Advisor and Project Manager for the Australian leg of VIP global business trip. Consulted and event managed Sydney corporate hospitality, planning, venue research, itinerary schedules, private meetings, invitation printing, media liaison, welcome gifts, security and accommodation. Reconnaissance escort ex Sydney domestic air to meet private jet Gold Coast Queensland.
Director - Secnet Pty Ltd Brisbane QLD
"We have had such wonderful feedback. Thank you for your professional and personal approach, particularly your attention to detail. We shall certainly use your talents for future events."
Event planned and on-site hosted private party in Brisbane Queensland. Turn-key planning, menu and beverage selection to timelines and run sheet, budget strategies, thank you letters and follow-up.
Business Director - Network Development, Time Inc. South Pacific Sydney NSW
"Just a note to thank you so much for all the efforts to pull off what seemed an 'effortless' conference. Our clients enjoyed their Gold Coast experience immensely and we have had very positive feedback from all who attended."
Facilitated national event corporate hospitality logistics for VIP client conference at Palazzo Versace, Gold Coast Australia.
Gordonvale, Qld (Remote event)
"Thank you for helping with our combined 40th and 50th birthday party, our international visitors were very impressed. Living in a remote area does have its challenges but we wouldn't be anywhere else. Even if it was very wet everyone had fun. Thanks again."
A challenging brief whereby the party was to be held just before the 'wet season' and the venue was a home located on the banks of the Mulgrave River. Prior preparation and planning was instrumental for its success and safety. Contingency plans had to be in place if it rained and, if guests could not leave, back-up food etc. Also guests required accommodation. Tent trailers were brought in as well as transportable toilets. Two days prior it rained and did not stop for days. Utilities were solar electricity, tank water and water pumped from the river. The pump was removed for safety reasons as large dislodged trees floated at a alarming speed down the swollen river which was now rapids. Tank water had to be rationed. Access and leaving the property was precarious - over numerous low lying bridges and slipways. The area was not within mobile range.
Mobile: +61 (0) 404 062 484
Email: leecass@lenorek.com