LENORE K. coordinates and manages local & international events.
And as Lenore K. destination wedding planner and event coordinator, Lee Cass helps you as the bride-to-be plan your most important life's event – "Getting Married"!
Specialising in wedding planning advice, on-the-day wedding coordination and private residence set-ups, Lee helps couples all over the world, plan their wedding in Australia.
Some of the places she knows best are The Hunter, Sydney, Upper and Lower Hunter Valley, Port Stephens, Central Coast, Hawkesbury and Newcastle, New South Wales, Australia.
Whether you're getting married in six months, two years, or just need a little help, Lee's wedding knowledge and professional expertise will help you in this happy and emotionally stressful time, with great results.
Read Lee's Profile or Testimonials.
The LENORE K. Experience
Let's look at the different Lenore K. wedding planning service packages to help you in your wedding journey.
Wedding Planning Advice (via Skype / phone)
Wedding Day Event Run Sheet
On-the-Day Wedding Coordination
Wedding Planning & Coordination
Ask Lee Cass, your personal planner, for more information on +61 (0) 404 062 484 or e-Mail here.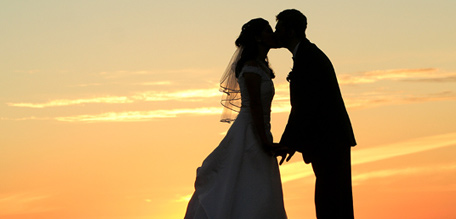 Professional Wedding Planning Advice
LENORE K. specializes in wedding planning advice which can be done over the phone, via Skype or in person. You just need to set up a time and choose a long or short consultation.
Long Consultations (1 ½ hours)
Short Consultations (1 hour)
Skype name: lenorek.
Ask Lee Cass, your personal planner, for more information on +61 (0) 404 062 484 or e-Mail here.
Have you got a wedding day run sheet?
The Lenore K. wedding day event run sheet is your 5-7 page professional organizer showcasing what needs to be done, by whom, when and how. It's your event timeline and wedding manual.
Its beginning starts humbly – Lee Cass recording your wedding ceremony and wedding reception start times. Then with Lee's professional expertise it will build gradually and finally, provide accurate timings and every miniscule task, including wedding photographic moments, wedding toasts and speech breaks; catering supplies arrival, guests seating chart, flower arrangements, wedding supplier contact details and lots more.
The Lenore K. wedding day event run sheet guarantees you an accurate record of what is to happen on your wedding day.
Want to ensure your Wedding Day is perfect?
Lenore K. offers "On-the-Day" Wedding Coordination. Just like a conductor guiding the orchestra to excellence, Lenore K. will guide, separate and "stage manage" every detail of your wedding day above potential and beyond your expectations. 
Before the ceremony, after the ceremony and at the reception venue, Lee Cass, your personal wedding & event planner will be your eyes and ears orchestrating proceedings until the cutting of the cake and your first dance as a married couple. Lee doesn't "clock off " – she stays until absolutely everything is as intended.
Having Lee at your wedding is highly recommended by bridal couples for peace of mind especially when having your wedding at home or at a private residential venue.
To find out more, it's now up to you. Ask Lee Cass, your personal planner, for more information on +61 (0) 404 062 484 or e-Mail here.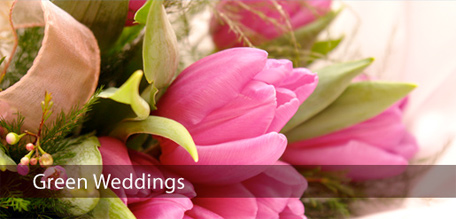 Eco Friendly Green Weddings
Have you thought about the impact your wedding will have on the environment? Lee Cass, the first NSW Hunter Valley green wedding planner, will give you the best advice on how to plan your eco-friendly green wedding to reduce your event's carbon footprint.
Wedding ideas
Need wedding ideas and distinctive wedding design advice? Talk with Lee at Lenore K. to discuss unique wedding ceremony and reception venue set-up ideas and layouts, marquee draping, table decorations, chair and ceiling adornments, mood lighting, colour themes and more.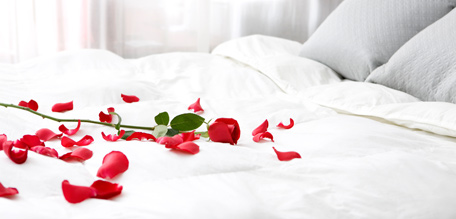 Honeymoon Suite Makeover
Imagine entering your honeymoon suite to find your bed adorned in romantic petals, the smell of flowers, sumptuous specialist chocolates, your favourite champagne, pillows plumped, flickering candles and exotic milk or bubble bath. This is possible with our "Honeymoon Suite Makeover" add on pack...
Create your dreams
This romantic package can be customised with your choice of inclusions for any special occasion – honeymoon wedding night, wedding proposal, engagement, birthday, and anniversary – the choice is limitless.
At LENORE K. we are passionate about making dreams come true! We can deliver these romantic gift packs (chocolates, flowers, etc.) prior to your special day or have them specially set up by your expert Lenore K. room designer before your arrival.
To find out more about our "Honeymoon Suite Makeovers" contact us by email or just pick up the phone.
Lee Cass, LENORE K.
Destination Wedding Planner Australia
Wedding Planning Advice (via Skype / phone)
On-the-Day Wedding Coordination
Wedding Planning & Coordination

Mobile: +61 (0) 404 062 484
Email: leecass@lenorek.com
Sydney │ Central Coast │ Hawkesbury │ Newcastle
Hunter Valley │Port Stephens
NSW Australia